Modern technological solutions
This electric drive can easily and inexpensively change the drive in our honey extractor from manual to electric. The engine is powered by 230V with a power of 120W. The MDD-01 controller used is a simple, manual potentiometer for changing the rotational speed. It is enough to unscrew a few screws to remove the handwheel and mount the electric. We also offer a drive for honey extractors from other manufacturers thanks to a special adapter. Additionally, the drives have a 2-year manufacturer's warranty.
EXECUTION:
power supply: 230 V.
motor: 120 W.
control - MDD-01 controller (manual potentiometer)
THE SET INCLUDES: 

control, drive, set of screws, adapter
CONTROL DIMENSIONS:
Width: 140 cm
Length: 250 cm
Height: 100 cm
SIZE OF THE PACKAGE:
Width: 350 cm
Length: 350 cm
Height: 210 cm
Weight: 4 kg
The application offer to choose from: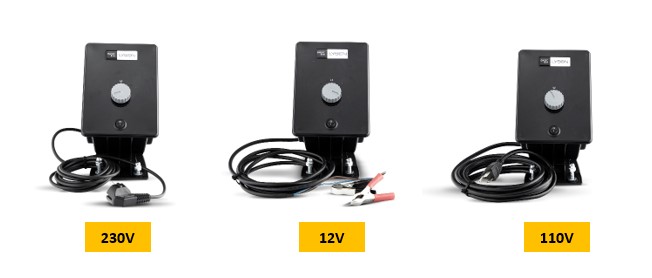 ---