Our company, Przedsiębiorstwo Pszczelarskie "ŁYSOŃ" ("ŁYSOŃ" Beekeeping Company) has been present on the market since 1995. We are mainly engaged in the production of beekeeping equipment. On the European market we are one of the largest companies in this sector. We specialize in the production of styrofoam hives in six systems, i.e. Wielkopolski, Ostrowski, Langstroth, Dadant, Apipol and Warszawski. We are gradually expanding our offer and we are able to adapt to any order. Thanks to many years of experience we have become a pioneer in the production of beekeeping equipment, such as honey extractors, dosers, creamers, uncappers, etc. Continuous technological development and changes in the market require from us flexibility–we introduce to our offer highly specialized technological equipment that is also available to everyone.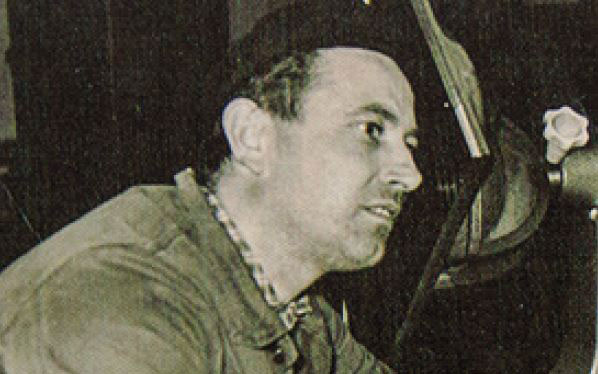 Grandfather of Tomasz Łysoń, the current president of the company. A very important figure in family history–being a role model to his son and then grandson, he gave rise not only to a family apiary but also to a company. He was a lover of bees and an innovative approach to beekeeping at that time, which turned out to be the ideal combination. In the years 1952-1980, he worked as a metal modeller in the Diesel Engine Plant in Andrychów. At the same time, together with his son, he was engaged in gardening activities and a 50-unit apiary at home. He was a locksmith by profession, and the skills acquired for this profession as well as design experience and talent were undoubtedly useful in creating moulds for the production of foamed styrofoam hives. In 1988, together with his son, he founded the Apicol company and started the production of styrofoam beehives for the Apipol Kraków Regional Association of Beekeepers. At that time, styrofoam beehives were just starting to settle on the market. Although the first hive of this type in Poland was built in the 1960s, they were still not produced on a larger scale. They required improvements and propagation among beekeepers. The innovative approach and efforts of Marian Łysoń's successors are most evident in this field.
The current president of the company. He is energetic, with a head full of ideas and extraordinary charisma. Open to the world and what it offers, skilfully drawing on and implementing into beekeeping the best solutions, often seemingly impossible to combine. A man of many talents and a lover of historic cars. Only at the age of 19, he "sat behind the wheel" of the company and has been developing it very dynamically since then. He is a qualified beekeeper by profession, a breeder of Krainka Viktoria line queen bees, a member of the Association of Professional Beekeepers and the Provincial Beekeepers' Association in Cracow. As an entrepreneur, Tomasz has not only been repeatedly awarded beekeeping decorations but also business awards–so in a sense he has become an advocate for beekeeping in larger markets, drawing the attention of people not interested in bees and their breeding to this niche field. Tomasz is involved in various charity and community campaigns in Poland and around the world. He is also the organizer of the Bielany International Rally of Historic Vehicles. Apart from that, he twice took part in the 126p Rally in defence of bees (in Europe and in Poland)–co-organized by Łysoń company. In spite of his young age, it might take several people to accomplish all that Tomasz has done. However, he is not stopping–he constantly takes up new challenges and implements new ideas. He perfectly combines his passions with duties and family life. He takes care of interpersonal relations, not only within the company, but also with business partners. For us, the employees of the company, he is like a queen bee–he decides about the development of the "family" and by sending "pheromones" he unites the whole colony.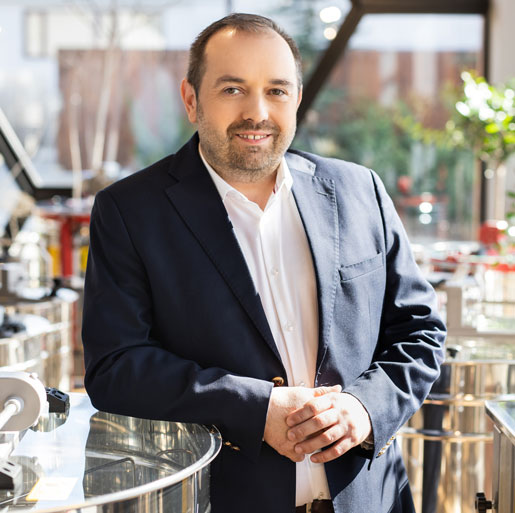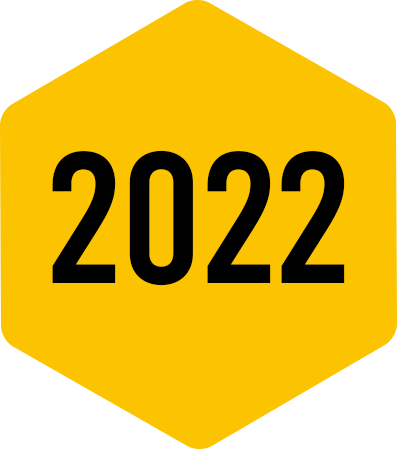 Tomasz Łysoń awarded with a special prize during the EY Entrepreneur of the Year Final Gala
Combining the family tradition with running a business in harmony with nature and the local community. This is the formula for this year's special award in the prestigious Entrepreneur of the Year competition organized by EY Entrepreneur Of The Year. Tomasz Łysoń awarded among Polish entrepreneurs.
The 8. European Beekeeping Congress Beecome 2021 ONLINE
The biggest beekeeping event of 2021. On November 20 and 21 in Krakow, the 8th European Beekeeping Conference was fully transferred to the network. Beecome is not only an initiative to combine the world of science and practice, but also an opportunity to present your own beekeeping activities during the International Fair. LYSON company was the official partner of this event.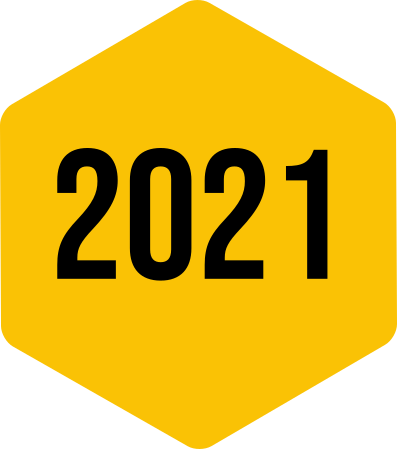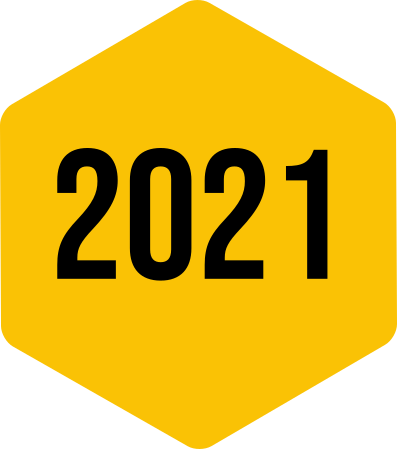 opening of the company shop in Kalisz
In February we've opened another company shop in Poland. The LYSON store was launched in Kalisz. The highest quality beekeeping equipment and professional service are the most important features of our newest distribution point.
opening of the company shop in Zgorzelec
The opening of a company store in Zgorzelec is a response to the growing international interest in LYSON products. The store located at the border crossing point of Germany, the Czech Republic and Poland is a great convenience for many foreign and Polish customers.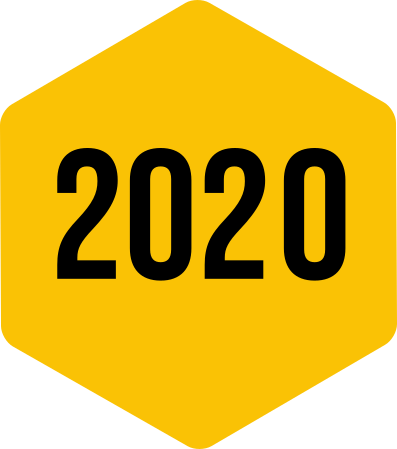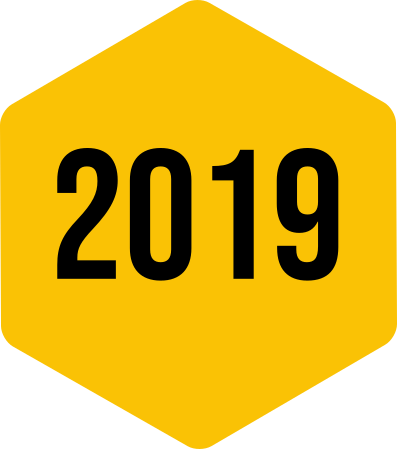 We are among the best companies employing from 50 to 250 people, according to the ranking prepared by Rzeczpospolita magazine.
grand opening of the store in radom
In November, we've opened another sales point in Poland. The LYSON store was launched in Radom. The highest quality beekeeping equipment and professional service are the most important features of our newest distribution point.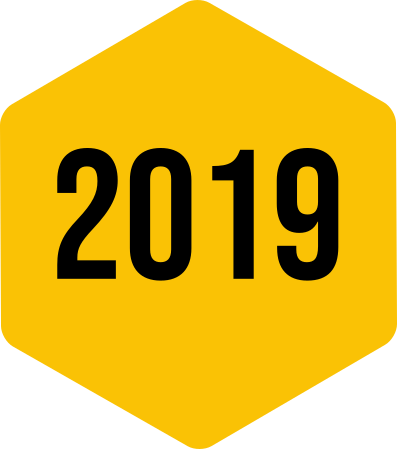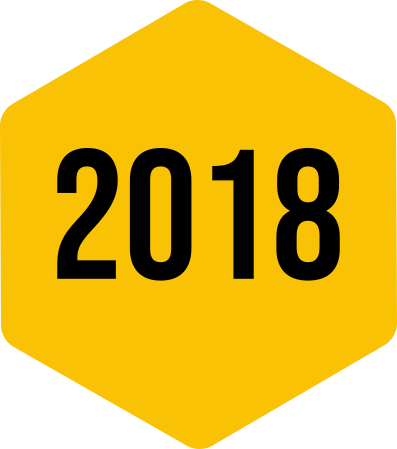 We received the honorary "Merit for Agriculture" badge during the 6th Congress of Agricultural and Food Industry Exporters under the Honorary Patronage of the Minister of Agriculture and Rural Development. We opened the Apilandia Interactive Beekeeping Centre in Klecza Dolna during the Open Days.
We won two bronze medals at Apimondia in Turkey for the innovative BeeLab project and an incubator for raising queen bees. The gold medal went to Prof. Stanisław Brach (who took part in the Congress on behalf of our company) for his porcelain works of art inspired by bees. We co-organized (together with Polish beekeeper's associations) the 126p Rally in Poland in defence of bees.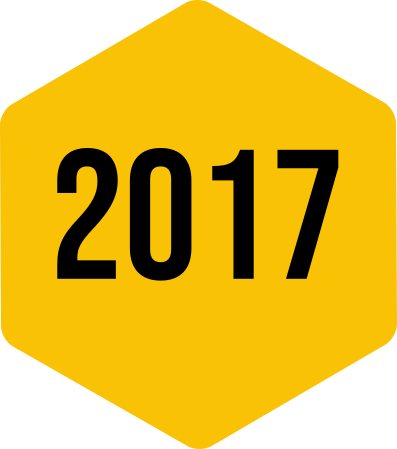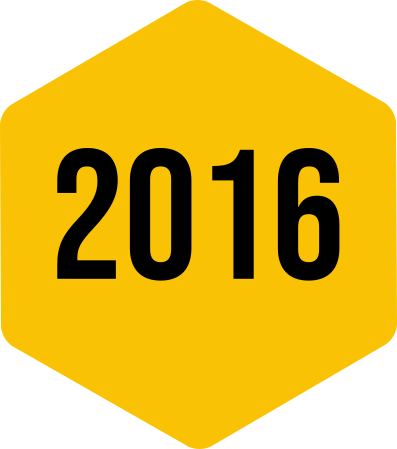 THE FIRST FAIR IN THE USA
We went overseas! For the first time we took part in beekeeping fairs in the United States. This is another extraordinary journey in the history of our company. Beekeeping in the USA differs significantly from Polish or European beekeeping, but as our previous experience has shown–beekeepers will always find a common language! Our equipment also found its way to customers across the ocean.
It was a very intensive year. The development of the company forced another change of address. We moved to Klecza Dolna near Wadowice. This time we had at our disposal about 12 thousand m2 of space. We took part in beekeeping fairs in the United Arab Emirates. We co-organized the first 126p Rally in defence of bees in Europe. During this time we also organized another Open Days. We won 2 gold medals at Apimondia in South Korea (for Control Bee and a honey extractor with a built-in centrifuged honey weighing system). Łysoń Apiary Farm won the bronze medal for Honey Therapy cosmetics. Participation and organization of the first 126p Rally in defence of bees in Europe.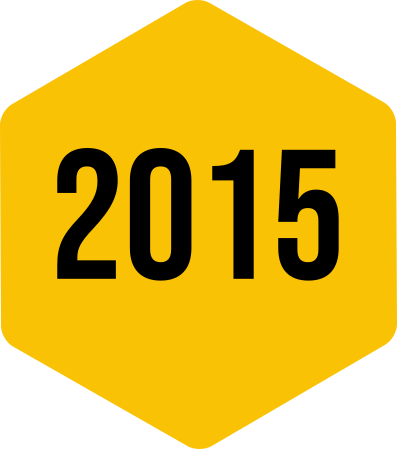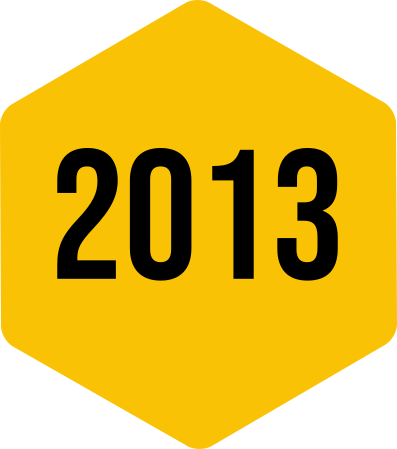 FIRST MEDAL AT THE APIMONDIA
We won the first medal at the Apimondia World Beekeeping Congress in Kiev (gold medal in the large stands category). It is the fulfilment of the biggest professional beekeeping dreams. We were a bit surprised and intimidated by this award, but also proud of our success. We decided though that we will not stop at this stage and we'll continue to develop.
For the first time we presented our equipment in Africa at the Ethiopian Expo. We gained an interesting experience, we got to know African beekeeping and established new contacts. The most beautiful thing about our beekeeping trips is that we always find out how much bees connect people. Regardless of the continent or country, we always find a common language. Although the apiary farms in our countries are different, in principle we still need the same beekeeping equipment.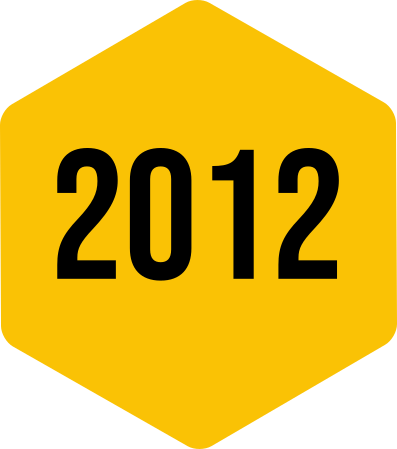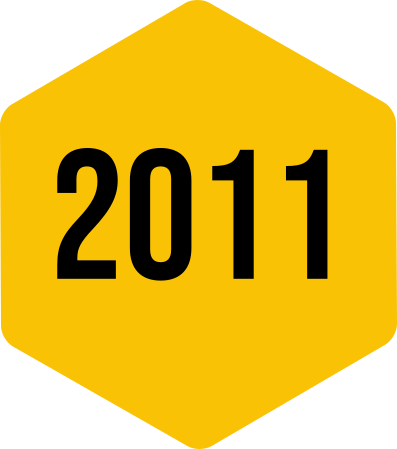 We launched a programme of EU support for beekeepers. We have already supplied several thousand beekeepers from Poland with refunded beekeeping equipment. The refund of beekeeping equipment allowed for equipping Polish apiaries with modern beehives, honey extractors and other accessories necessary in the beekeeper's work. This has contributed to an improvement in quality and productivity. Thanks to this solution, our equipment could reach more apiaries and we are glad that beekeepers decided on our products.
We made our first Professional Line for honey centrifuging. We started recording films in which we report on events related to the company, e.g. Open Days, and present our products. The ŁYSON.TV programme was very well received and we have permanently added the presentation of new products to our company's tasks.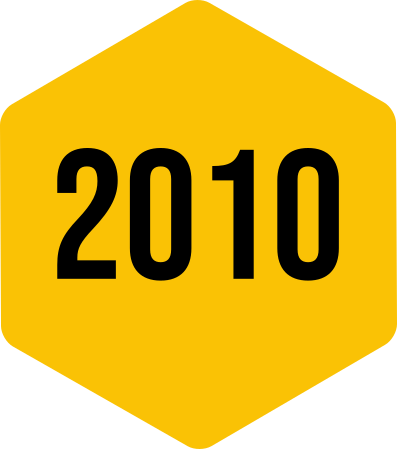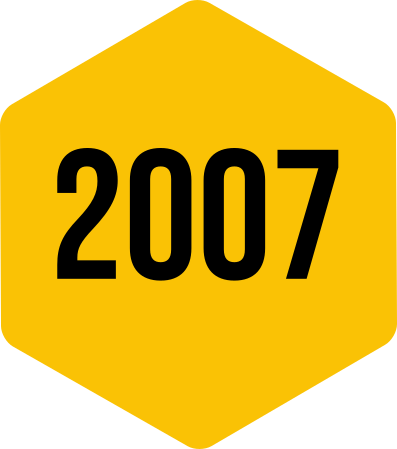 We took part in the Apimondia World Beekeeping Congress in Australia. For the first time we organized Open Days in our company, during which we presented new products in our offer and offered our listeners a package of lectures and trainings. Our guests very much liked the opportunity to visit our company, the offer specially prepared for this occasion and the educational elements accompanying this event. We decided to repeat the Open Days in the following years, and so the event has become a permanent item on our calendar.
We moved the company to Kęty. The possibility of developing about 2200 m2 of areas contributed to the dynamic development of production. We purchased the first automatic welding line for welding tanks and honey extractors. Since then, our company has started to develop dynamically. We never lacked ideas, but now we gained new opportunities. As it turned out... only for 9 years because space started to limit us again. However, before we moved the production and offices to a new location, we focused on new products and company development.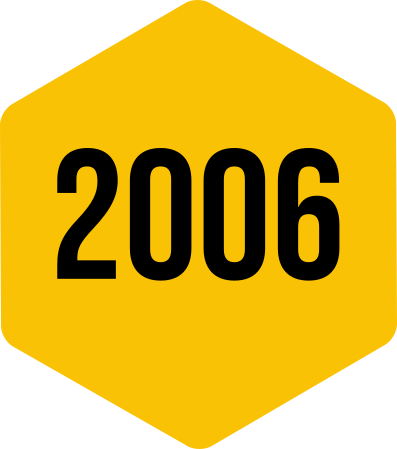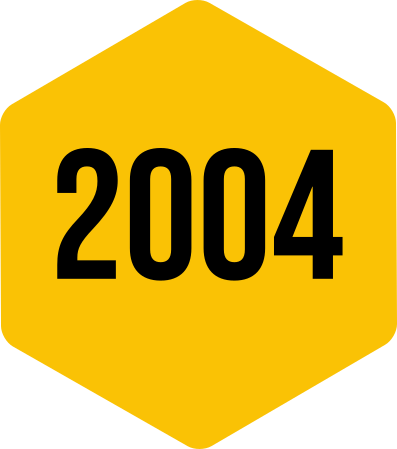 We opened a beekeeping warehouse in Radzymin and took over the warehouse of the District Beekeeping Cooperative in Poznań. As a result, we gained further distribution points in Poland. We expanded our offer by honeys and bee products within Tomasz Łysoń's company with his second sister, Katarzyna. This department prospers as the Łysoń Apiary Farm.
QUEEN BEE BREEDING PROGRAMME
We have created a queen bee breeding programme for the "Krainka Victoria" line. We decided on this breed of bees because of very good wintering and fast spring development. Time has shown that it was a very good choice and our queens enjoy great interest and a good reputation among beekeepers. This year we organized the first meeting of distributors in Pszczela Wola during the National Beekeeper's Days.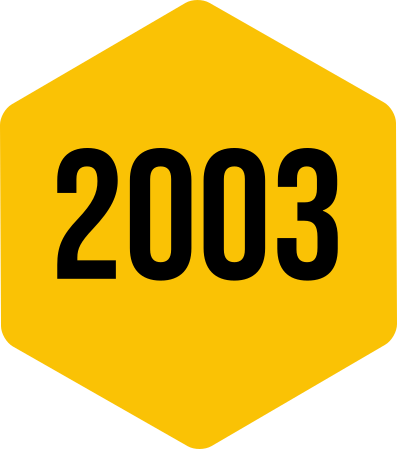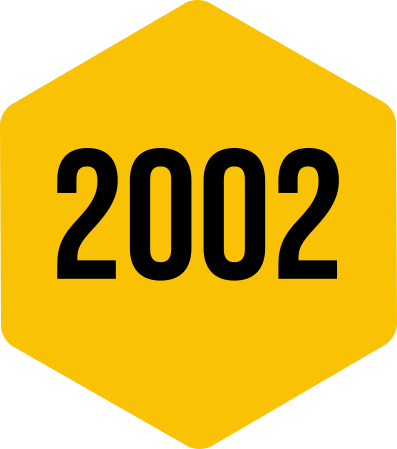 LAUNCH OF PRODUCTION OF FOUNDATIONS
We started the production of foundations. We took part in the Apislavia Congress in Brno, an important event in the beekeeping industry. During the meetings, scientists talk about discoveries and problems of beekeeping, and professional beekeepers present the latest beekeeping inventions. The Bee & Honey company was established (founded with Rafał Krawczyk), the fruit of which was the portal www.pszczoly.pl (today: pasieka24.pl) and the magazine "Pasieka". Over time, it has also become a leading manufacturer of honey labels.
We created the Łysoń Group. Bafal, which belongs to the company, has become the main manufacturer of polypropylene and polystyrene elements. Thanks to this cooperation we were able to offer our customers a very wide range of small beekeeping equipment.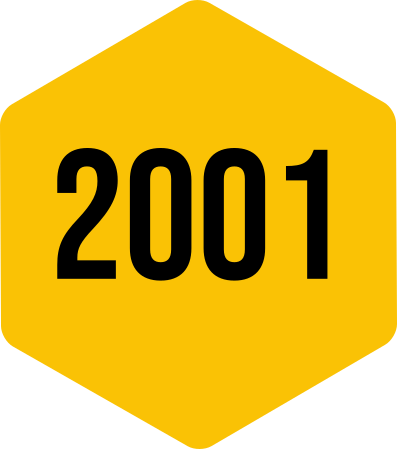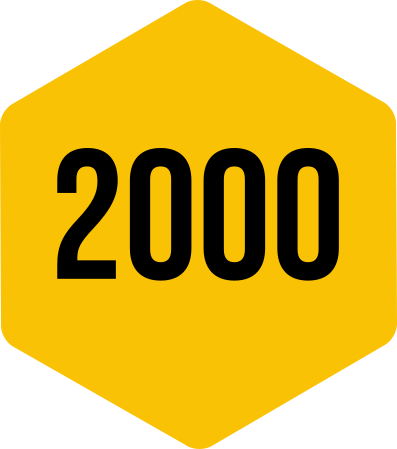 We published the first catalogue for the National Beekeeper's Days in Jelenia Góra. This meant that our offer is so wide that we can present it on the pages of a brochure. We were very proud of it and we were happy that thanks to it we can reach a wider group of customers with our offer. Especially that in the year 2000 there were no such opportunities to promote and share knowledge as today, e.g. over the Internet, and the percentage of our clients using the Internet at that time was small. Today, we print several catalogues a year in several languages, and the news and availability of our products can be followed regularly on our website.
BEGINNING OF CLOTHING PRODUCTION
We expanded our offer with beekeeping clothing. This production department was headed by Tomasz's sister, Aneta Buda, who has been supporting her brother with commitment to this day. The introduction of overalls, bee sweatshirts and other clothing items used in bee-keeping was the answer to market demand and inquiries from our customers. Our own line of beekeeping clothing still constitutes an important product in our offer.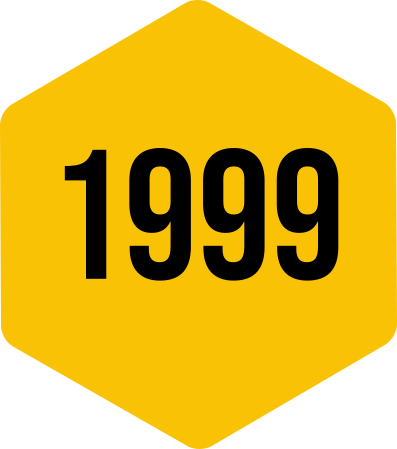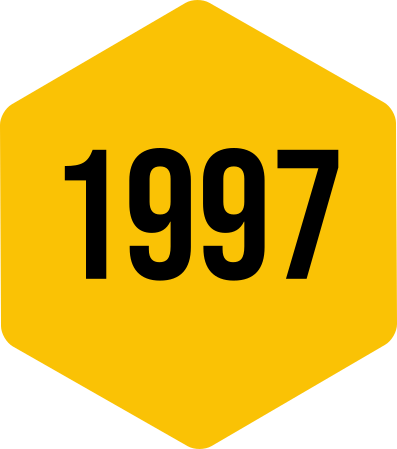 During the National Beekeeper's Days in Cracow we presented our first honey extractors. The company started to win awards and became a laureate of the AGROLIGA'97 competition. For the first time we took part in the Apimondia World Congress in Belgium. We were enchanted by the products of foreign producers. At that time we didn't even dream that one day our company would be the one to set trends and propose the most modern solutions, and its logo is recognizable by beekeepers at first glance.
COOPERATION WITH PPHU NEKTAR
Once again we took part in the National Beekeeper's Days, which this time took place in Bielsko-Biała. The meeting resulted in the beginning of cooperation with PPHU Nektar, with whom we still have friendly and business relations to this day. It was a good beginning of cooperation with other entrepreneurs as well. This year the first foreign trip with an exhibition of our beehives took place in Lithuania. Lithuanian Gediminas Olsevicius, the owner of VAB Wilara, was our first foreign customer and has been so ever since. We especially value such relationships.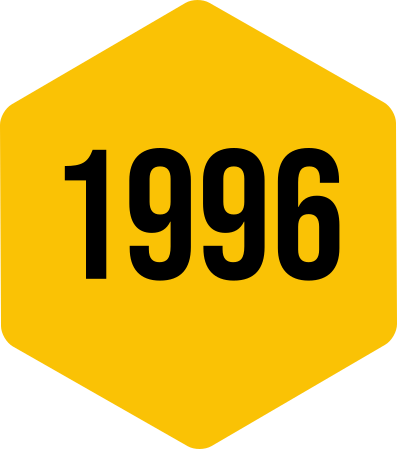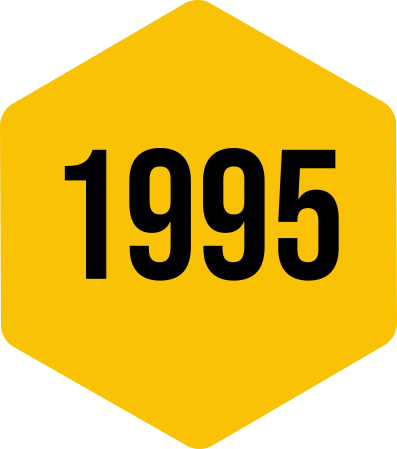 COMMENCEMENT OF OPERATIONS
This year marks the beginning of the activity of Przedsiębiorstwo Pszczelarskie Tomasz Łysoń in Sułkowice under the characteristic "bear" logo. We presented our beehives at the All-Poland Beekeeper's Days in Opole. The company's offer was modest and consisted only of styrofoam hives, but for those years it was a very innovative product and aroused interest among beekeepers. Already the first customers appreciated the advantages of hives produced by Łysoń, paying attention to their lightness and compatibility of elements. Over the years we modified our styrofoam beehives, eliminating problems and educating beekeepers on how to manage them.