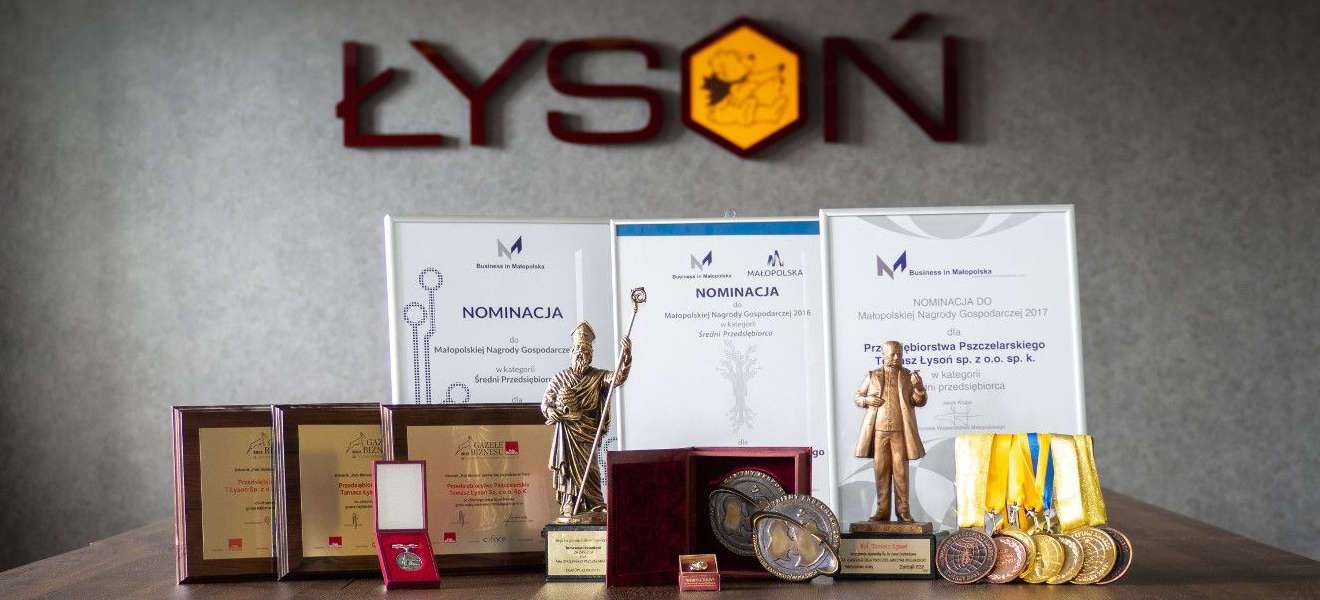 The basis for the success of our company is the commitment of our employees, who persistently strive to provide our customers with high-quality products and services. We actively participate in various competitions and plebiscites in which we have been distinguished–we have won such awards such as the Gazelle of Business (2013, 2014, 2015), the Eagle of Export (2016), the Dr. J. Dzierżona medal for outstanding merits in the development of beekeeping (2013) and the title of Outstanding Exporter of the Year 2013 and 2018.
A special distinction for the entire staff is winning awards at prestigious international events–in Pleven (Bulgaria 2010) for innovation in beekeeping, POLAGRA-TECH 2011 and Apimondia (Ukraine 2013, South Korea 2015, Turkey 2017), where at each Congress we won medals in various categories: for a large stand, innovations and inventions.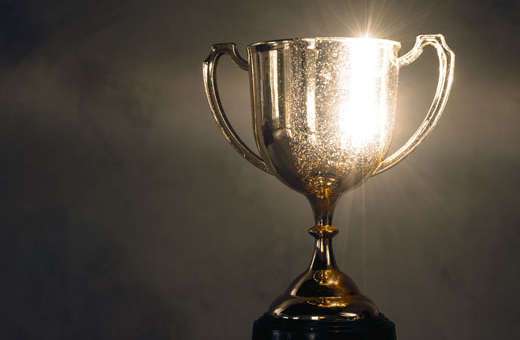 2010 - Pleven (Bulgaria) – Award for innovation in beekeeping
2011 - Gold medal of International Trade Fair od Food Processing Technologies POLAGRA TECH 2011 in Poznan
2013 - Medal for Great Exporter of year 2013
2013 - Apimondia in Kiev – Gold medal in large booth category
2013 - Medal of Jan Dzierzon for great merit in beekeeping development Kety
2013 - Gazela Biznesu Award for the fastest growing company
2014 - Gazela Biznesu Award for the fastest growing company
2015 - Gazela Biznesu Award for the fastest growing company
2015 - Apimondia in South Korea – 2 gold medals
2016 - Orzeł Eksportu Diploma for the most dynamic exporter of year 2016
2017 - Apimondia Turkey – 1 gold and 2 bronze medals
2018 - Medal for Great Exporter of year 2018
2019 - Apimondia Canada – 3 gold and 1 bronze medals
2019 - Lesser Poland Economic Award
2019 - Gazela Biznesu Award for the fastest growing company
2019 - We are among the best companies employing from 50 to 250 people, according to the ranking prepared by Rzeczpospolita magazine.
2019 - Personality of the year in the Business category.
2020 - eGazela of Business - we are among the most dynamic Polish companies in the e-commerce sector
2020 - Creator of business and social responsibility
2021 - Forbes Family Business Forum - Distinction in the category of companies with revenues up to PLN 100 million Family Company of the Year 2020

2022 - Tomasz Łysoń awarded with a special prize during the EY Entrepreneur of the Year Final Gala

2022 - during the 47th Apimindia in Istambul LYSON Group has won 12 medals: 6 gold, 4 silver and 2 bronze

2022 - Friendly Workplace title 
The received awards motivate us to further activities, implementation of new products and modernization of available solutions for Polish beekeeping.