Lyson beekeeping supplies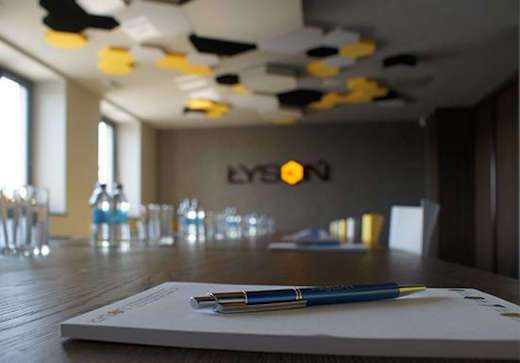 In this place, we could write that Przedsiębiorstwo Pszczelarskie Łysoń has been present on the market since 1995 and is engaged in the production of beekeeping equipment. However, our approach to business and customers is unconventional. Information about our headquarters in Klecza Dolna or about our achievements can be found in the relevant tabs; here we wanted to share our passion for beekeeping. We are inspired by bees – just like bee community our company develops adapting to various complex conditions. The family, in its broad sense, (including the "corporate family") is the most important for us and, like these unusual insects, we spend a lot of time for "having an interest" in honey. Bees know no borders and here we are similar too. Our beekeeping equipment, which facilitates bee breeding and honey extraction, has already reached all continents, with the exception of Antarctica (which is understandable, as bees do not live there). We can say that our company has become a global brand, creating trends and changing the world's beekeeping industry. Łysoń is not only the name of its founder but also a symbol of great beekeeping equipment. Your bees are our passion, which is why we focus on the development and support of beekeeping. We are proud creating products which make your work in the apiary easier. With our offer we want to reach with our offer wherever bees live, to make the work of beekeepers better, more pleasant and, where necessary, also more efficient. We listen to customers and their needs and look for innovative solutions. We strive for the best possible relations with our partners and we are glad that with many of them we have not only business but also friendly relations. We value the exchange of experience and in order to foster this, we organize Open Days in our company every two years. We also often meet with our distributors to talk about business, industry news and bees.
In our offer you will find everything a beekeeper needs: hives, honey extractors, uncapping devices, honey creamers, settlers, minor apiary equipment, wax extractors, frames, foundations, candle making moulds, beekeeping clothing, bee feed, trade literature and many others. Our employees and distributors are ready to help you match beekeeping equipment to your needs and answer any questions about our offer. We also recommend our product catalogue – you can download it electronically or order a printed version free of charge. We strive to deliver orders as quickly as possible. As a manufacturer of beekeeping equipment, we service products purchased and cover them with a warranty. In the production of equipment we use the best and proven technical solutions as well as materials and components ensuring the high quality of the final product. Many of us, the owners and employees of the company, have their own apiaries and use the products and equipment that we offer you. Thanks to this, we know which of them are particularly worth recommending.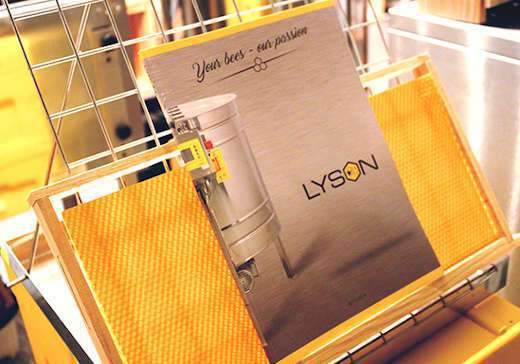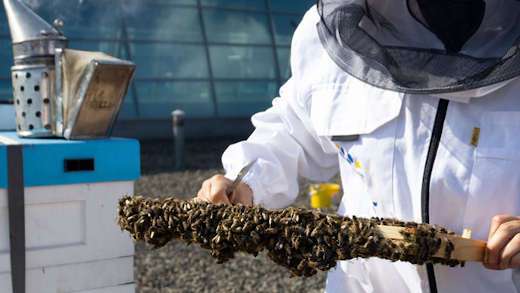 As a very dynamically developing company, we have the opportunities and awareness of the need for social involvement in various projects related to education, ecology, etc. Since bees are particularly close to us, we have focused our activities and attention on them. There has been an intense discussion running for the last few years on the event of mass extinction of bees. This is a very important topic, not only in the context of our customers, who keep bees and care about the best condition of their colonies but also in a broader perspective. Thanks to pollination (the work which bees do), plants can produce fruit and seeds. If the bee population continues to decline, our diet will be poorer and the balance in the ecosystem will be severely upset. Paying attention to this problem, we supported the "Buy honey – save bees" campaign and within its framework we organized a Fiat 126p rally across Europe, which was continued during another national expedition under the slogan "Bees will survive when they pollinate flowers". In addition, we are particularly committed to supporting the education of beekeepers and children ("Winged Friends"), the implementation of projects related to the establishment of municipal apiaries, e.g. on the roofs of buildings, or rafting in defence of bees. For years, we have often invited school trips to our company headquarters, so that children and teenagers can learn the secrets of a beekeeper's work and the life of bees as well as take part in workshops to create candles made of beeswax and try different kinds of honey. This inspired us to create the Apilandia Interactive Beekeeping Centre in the climatic basements of our company. We hope that it will contribute to propagating the role played by this unique insect.
In Poland, the Łysoń company has 4 company stores and several dozen distribution points in 13 voivodeships. We are glad that we can share our passion with partners from all over Poland and provide mutual support. Apart from business, we are united by our commitment to Polish and global beekeeping. What we wouldn't have done by ourselves, we do together with our distributors, such as the rally for the protection of bees.
Łysoń beekeeping equipment can be purchased in as many as 50 countries around the world, which guarantees the place of the world leader in the production of beekeeping equipment. Distribution points are located on every continent (except Antarctica). Every 2 years there is a meeting of distributors, where you can get acquainted with new products in the offer, and cooperation is facilitated by a special online platform for placing orders.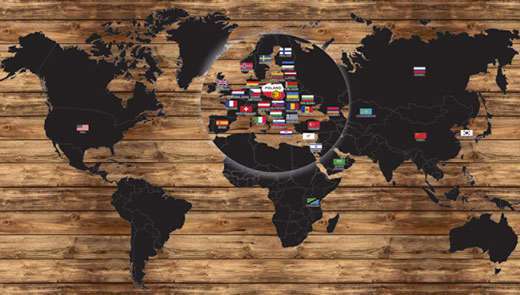 The current catalogue, provided in a convenient format, contains a number of photos and information necessary to select the equipment that suits your needs.
Should you need more information about the products, i.e. how to install and maintain them, you can access them in this section. Here you can download the operating instructions for equipment such as honey extractors, pumps, uncappers, creaming, dosing, pumping and decrystallization equipment, pollen dryers. The files are available in pdf format and updated on an ongoing basis (whenever we change or improve something).